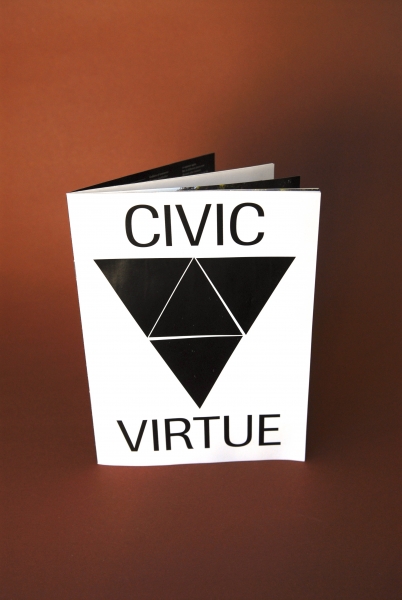 CIVIC VIRTUE collaborated with Paul Gangloff to publish the publication, which includes an illustrated interview with CIVIC VIRTUE by Tim Voss, and an original Epic Poem by CIVIC VIRTUE.
This pamphlet is published in an edition of 500 copies on the occasion of Civic Virtue The Grand Tour, February 22 to March 31 2013 at W139, Amsterdam.
Designed by Paul Gangloff and Civic Virtue
Edited by Civic Virtue and Tim Voss
Printed by Holbox, Echt (NL) on HH Gesatineerd MC
Set in Excelsior and Berthold Imago.
Pages: 32