Statisch Vooruitgangsmonument

In 2008, Ruchama installed Statisch Vooruitgangsmonument (Static Monument to Progress) in the Stedelijk Museum De Lakenhal's Scheltema Project Space in Leiden. For this exhibition Ruchama combined pieces selected from the Museum's De Stijl collection with her own letter-prints, ceramic pieces, and a video made specially for the show along with items from her personal collection of anthroposophical artifacts. Juxtaposing the ideology of progress-through-design against mystical and occult strands in early 20th century art and culture, Static Monument to Progress sought to open up a space in which the avant-garde's desire for total transformation could be simultaneously challenged by and channelled through a subjective historical framework. Static Monument to Progress was exhibited across five rooms in the Scheltema Project Space over a period of three months in the fall of 2008.

STATISCH VOORUITGANGSMONUMENT (Static Monument to Static Progress): installation, Scheltema Project Space, Stedelijk Museum De Lakenhal, Leiden, the Netherlands, September 26-2008-January 4, 2009.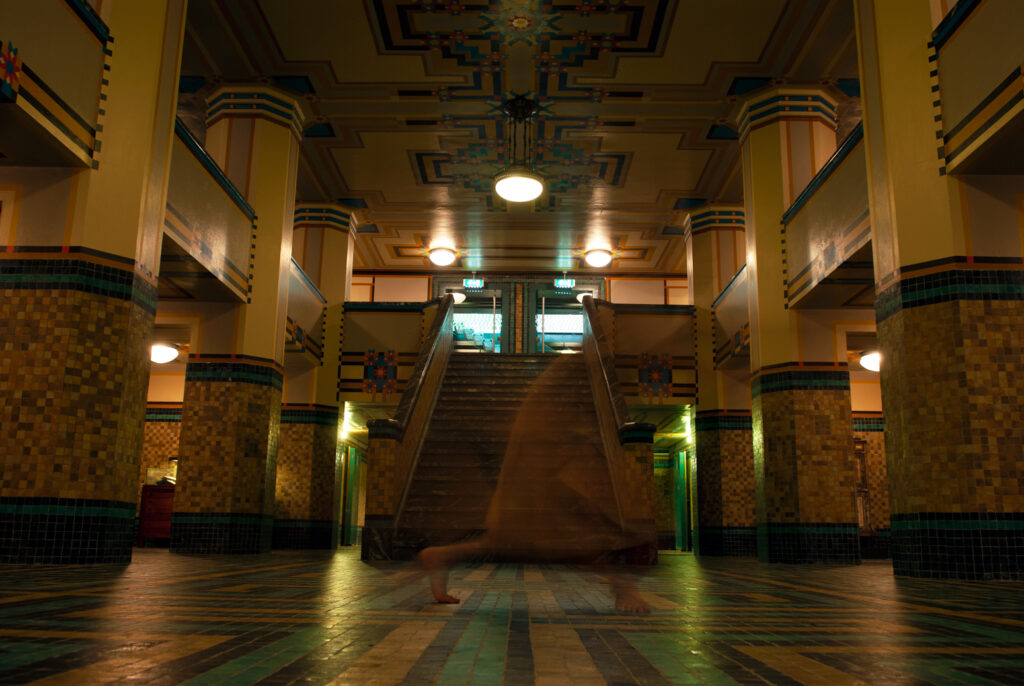 Monument to Static Progress video – 22 mins: 40 secs collaborative project between Ruchama Noorda (concept and realization, spoken word text); Kaya Kitani (dance, Eurythmy, performance); Brian McKenna (video/audio production: concept, direction, editing); composer Natalia Domínguez Rangel (music: composition, direction, mixing. Recorded at Perdu Theatre, Amsterdam. Locations: De Bazel; The Gold Safe of the former ABN-AMRO/ Nederlandse Handelsmaatschappij Head Office, Amsterdam; Olympic Stadium, Amsterdam; Waldorf School Mareland, Leiden.